Your words in Italian
Ranking #36 for English proficiency in Europe, Italy is not an easy place to do business if you don't speak the language.
With my translations I can help you bridge that gap.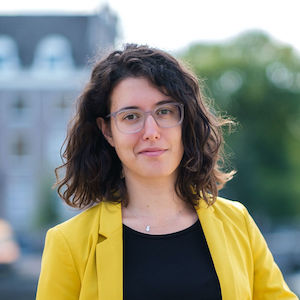 Who am I?
My name is Martina Abagnale, the face behind Picobello Translations. Feel free to contact me for a free quote or to discuss your next translation project.
What I offer
A business letter for your Italian partner, a contract for your Italian subcontractor or the earnings report for your Italian investors. Make sure you're all on the same page with professional and accurate translations.
Translations from English and Dutch into Italian for the financial, legal and business sector
Certified translations (English and Dutch into Italian) for businesses and individuals
Editing and reviewing of Italian texts written by others
Do you need a translation in a language other than Italian? I might be able to refer you to someone within my network.
Why Picobello Translations?
Pico bello means excellent, just not in Italian. The term is used in the Netherlands (where I live) and the linguists believe it to be an Italian-sounding version of another Dutch word, piekfijn. The Dutch love to use this pseudo-Italian term, especially as a sign of appreciation when communicating with an Italian person, who will inevitably be left wondering what the Dutch were trying to say. Nothing too serious when you're talking to the ice-cream vendor while you're on holiday in Venice, but you may want to avoid it when talking to a business relation.